Walter S White – Modernism Week Discoveries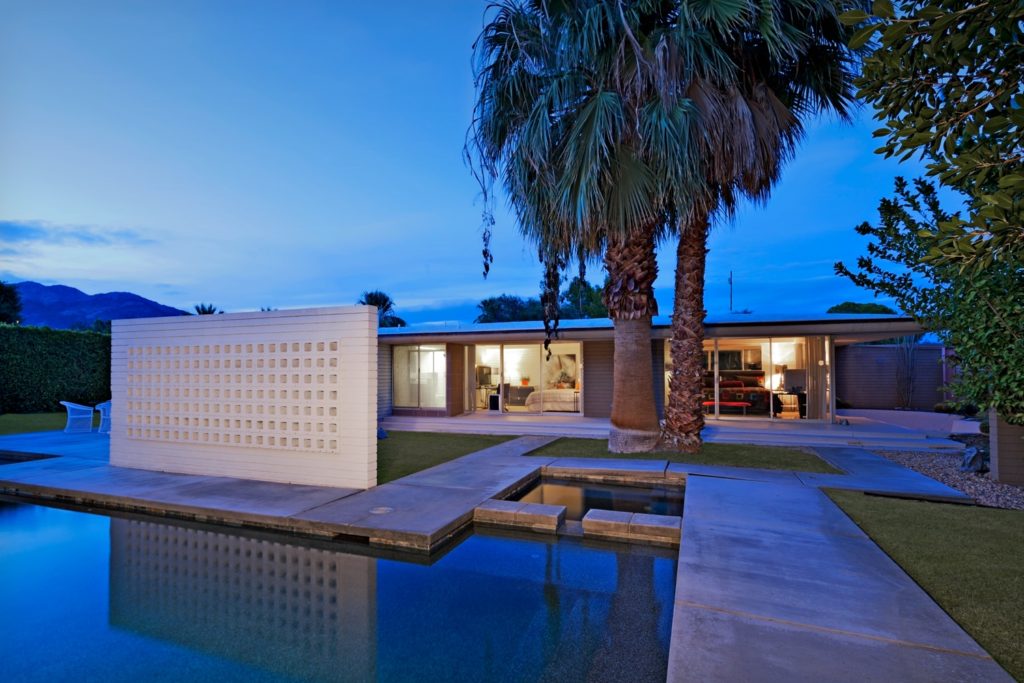 As we suit up for MW 2017 to learn more about this genre, it might be good to recall that we've learned a lot in the past.
One such discovery at MW 2016 was the little-known Mid-Century Modern architect Walter S White who did memorable structures from Palm Springs to Indio, as well as work in Colorado and Los Angeles. He was first introduced to us in a blog by Professor Volker M. Welter, in 2015, who later did a lecture on the architect at MW 2016.
Professor Welter also authored "Projects and Inventions in Architecture", published by the Art, Design and Architecture, UCSB.  This book provides a thorough review of his work and working life with details, background, drawings, locations and photographs. It can be ordered here. Thus the architect has been moved from being little known to well recognized.
Clicking here will show a map developed by Prof.  Welter showing his known and suspected projects. Many more structures contained in his drawings have not yet been located.  The map below, not taken from his,  shows that part of his work that has been identified.  Most turn out to be in Palm Desert, which was developing when he arrived. 
This, at 53965 Avenida Obregon, La Quinta is on the interactive map.  It is on the market now at $280,000.  A great example of how his work is still relevant today.
More pictures of it can be seen here
What new surprises await this and next week?  Plenty.  Go and see.