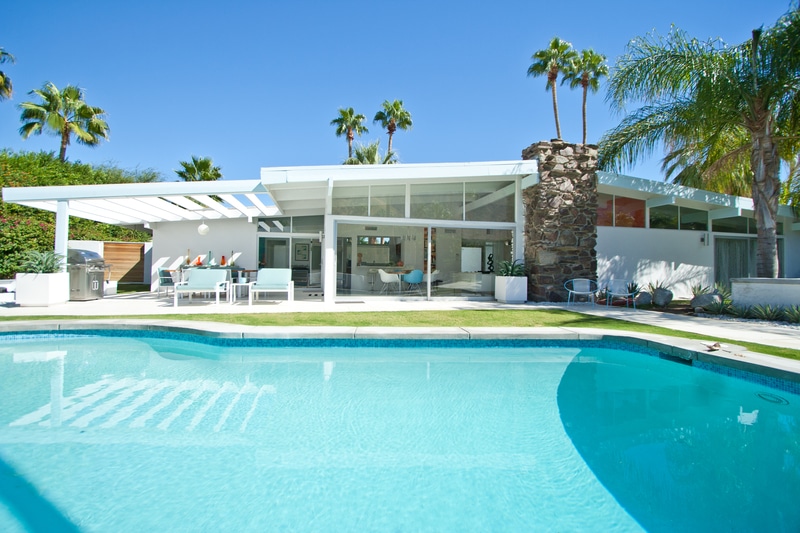 From Atlanta to San Diego, Austin to Denver, Palm Springs to Washington, D.C. and everywhere in between, the Mid-Century Modern style of design continues to draw new admirers each year.
While Mid-Century Modern architecture can be found across the United States, there are several locations that offer better examples and higher concentrations of Mid-Century Modern architecture than others.
Here is our list of the "Top 5 Best Cities in The U.S. for Mid-Century Modern Architecture" to help you learn more.
Understanding Mid-Century Modern Architecture
Characterized by flat planes, extensive use of glass, innovative building materials, and open design concepts, many of these homes were built between 1945 and the 1980's. They were designed by a generation of modern architects that fled the rise of Nazi Germany, including Marcel Breuer and Walter Gropius, who then taught at the Harvard Graduate School of Design.
World War II would bring about experimental technologies and materials like steel and plywood, and architects' designs would encourage residents to explore the world and nature in new ways. Frank Lloyd Wright, who trained many Mid-Century Modern architects, would also be a huge influence, particularly in Palm Springs, California.
Let's begin our look at the best cities in the U.S. for Mid-Century Modern Architecture there. Continue reading "Best Cities in the U.S. for Mid-Century Modern Architecture"