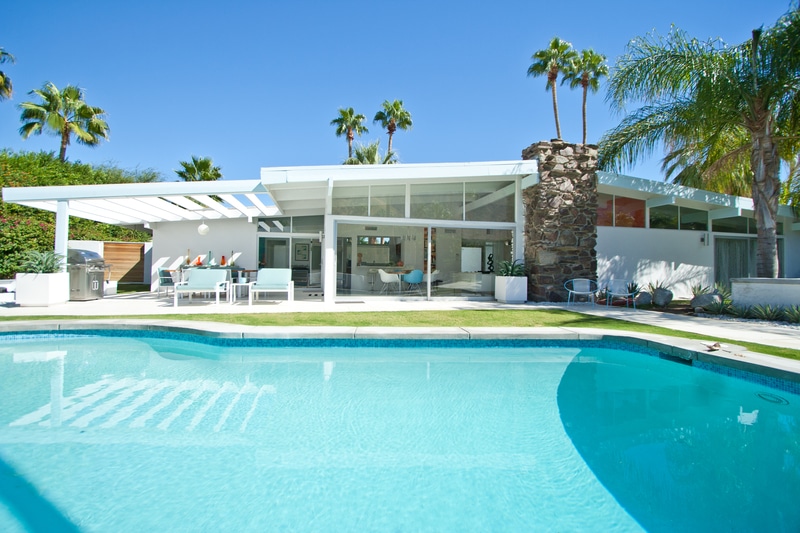 From Atlanta to San Diego, Austin to Denver, Palm Springs to Washington, D.C. and everywhere in between, the Mid-Century Modern style of design continues to draw new admirers each year.
While Mid-Century Modern architecture can be found across the United States, there are several locations that offer better examples and higher concentrations of Mid-Century Modern architecture than others.
Here is our list of the "Top 5 Best Cities in The U.S. for Mid-Century Modern Architecture" to help you learn more.
Understanding Mid-Century Modern Architecture
Characterized by flat planes, extensive use of glass, innovative building materials, and open design concepts, many of these homes were built between 1945 and the 1980's. They were designed by a generation of modern architects that fled the rise of Nazi Germany, including Marcel Breuer and Walter Gropius, who then taught at the Harvard Graduate School of Design.
World War II would bring about experimental technologies and materials like steel and plywood, and architects' designs would encourage residents to explore the world and nature in new ways. Frank Lloyd Wright, who trained many Mid-Century Modern architects, would also be a huge influence, particularly in Palm Springs, California.
Let's begin our look at the best cities in the U.S. for Mid-Century Modern Architecture there.
Top Cities for Mid-Century Modern Homes
1. Palm Springs, California
Home to the largest concentration of Mid-Century Modern architecture in the United States, Palm Springs is certainly No. 1 on our list of best cities.
Talented architects were drawn to the dramatic geographical surroundings of the Coachella Valley and would create notable buildings of every type: residential, commercial, religious, schools, cultural, etc.
Richard Neutra, John Lautner, Albert Frey, William Cody, John Porter Clark, Walter White and E. Stewart Williams are just a few of the notable architects and developers during this era in Palm Springs.
Home to the popular "Modernism Week" festival, visitors and residents will find a wealth of exceptional Mid-Century homes to tour and numerous events celebrating the sleek design and minimalist approach to this style of architecture.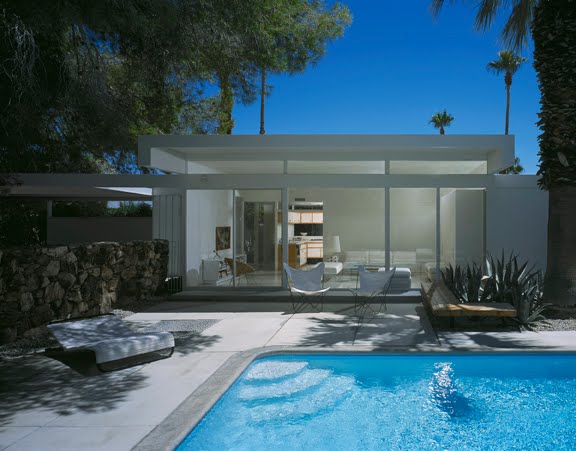 2. Phoenix, Arizona
Mid-Century Modern architecture has strong roots in the Metro Phoenix area dating back to the early 20th century, when Frank Lloyd Wright would move his school to Scottsdale.
Architects such as Al Beadle, Blaine Drake and Ralph Haver would give Phoenix a rich selection of stunning architecture.
The Mid-Century Modern homes you will find in Phoenix incorporate elements of the International and Bauhaus styles, which were heavily influenced by Scandinavian design and reflected Wright's use of organic, natural shapes.
3. Washington, D.C.
Third on our list, Washington, D.C. is no stranger to Mid-Century Modern architecture, the largest concentration of which can be found in the Southwest portion of town.
Charles Goodman, one of the modernist movement's better-known architects, has worked all over the District, as does Chloethiel Woodward Smith. Hollin Hills, a community located south of Alexandria's Old Town, features a wealth of single-family home examples of Goodman's work.
Hickory Cluster townhomes and Harbour Square are also some of the best examples of Smith's work.
4. Austin, Texas
Austin, which had a large surge in population after World War II, boasts a nice selection of Mid-Century Modern architecture in a variety of building types. Some of the best-known examples are architect-designed, however many housing development companies also built tract residences in this style.
Louis C. Page, Jr., for example, was known for his use of innovative materials and built the Kenmore Court home which is now an Austin city landmark. On the other hand, Arthur Fehr and Charles Granger were responsible for many modern homes in West Austin, including Judge's Hill and the Robert Mueller Airport.
Concentrations of Mid-Century Modern architecture in Austin can be found in Tarrytown and in the suburbs of Rollingwood and West Lake Hills.
5. Denver, Colorado
Many of Denver's modern homes have their roots in the work of Frank Lloyd Wright and notable California architects like Cliff May and Joseph Eichler.
The most documented example of this style of architecture in Denver is Arapahoe Acres. Located in Englewood, more than 124 Mid-Century Modern homes were developed between 1949 and 1957 by Edward Hawkins. The only Cliff May homes in  Colorado are in Harvey Park, CO and is one of the largest concentration of Cliff May homes outside of California.
Many other examples can be found throughout the Denver Metro area including in the neighborhoods of Hilltop, Virginia Village, Cherry Creek, and Montclair. Recently, we have discovered Walter S. White who is popular here.