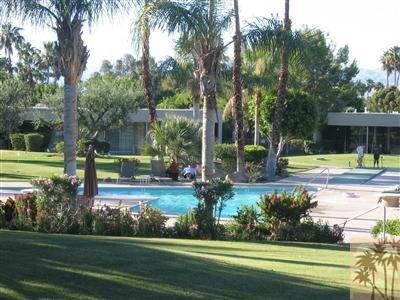 Sandpiper Condominium complex has just become one of Palm Desert's most significant architectural residential communities.  This past spring, Palm Desert City Council unanimously voted Sandpiper Condominium Circles 11 and 12 – built in 1965 by the renowned architects Palmer & Krisel — as an Historic District.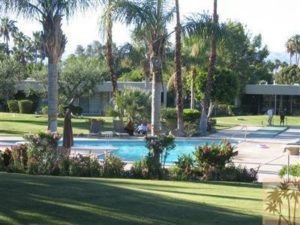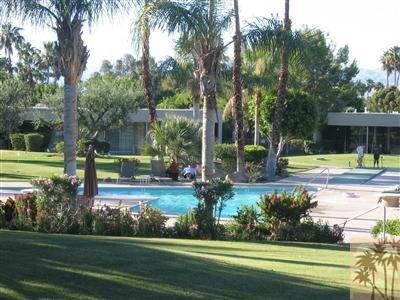 Palm Springs Preservation Foundation member Jim Harlan authored the nomination with the enthusiastic support of Sandpiper homeowners Barbara and Bernie Cain and Jim West. The process began last December and was successfully given approval this year.
Sandpiper was conceived as a low-density community and designed for maximum privacy and mountain views with pools, spas, a putting green and wide green belts amid lush landscaping.  Located at the west end of now famous El Paseo, today, it is within walking distance to some of the desert's most trendy restaurants, galleries, shops, and malls.
While all of the buildings within the Sandpiper complex are designed in the modernistic style, they were built over time — from 1958 to 1969 – by different builders so that various circles have different characteristics.  But Circles 11 and 12, consisting of 16 buildings housing 32 units, were determined to "represent the most intact examples of modernist architecture," according to the Palm Spring Preservation Foundation.
www.pspreservationfoundation.org
Sandpiper's architectural features includes a flat roof, expansive use of glass, clerestory windows, and novel uses of then-new concrete screen block and Shadowall, multi-faceted concrete masonry.
In his report, Harlan notes that the complex Circles 11 and 12 are excellent examples of architecture built during the midcentury period with modern methods of construction.  In addition, they are the work of master architects, Palmer & Krisel.
"The architects' successful site planning, landscape and architectural design create not only a unique but an early example of a multi-unit residential condominium project," said Harlan in his report.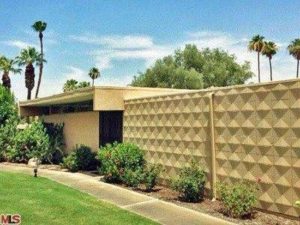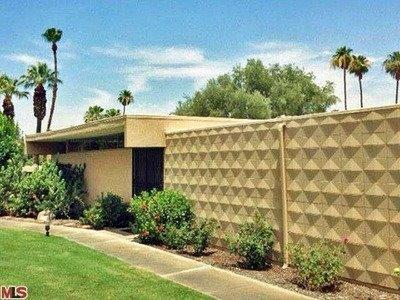 The two sections are a "singularly intact example of the significant modernist architecture for which the Coachella Valley is internationally known."
Even when it was built, The Sandpiper complex was immediately recognized by the architectural community as an extraordinary effort that combined a sense of proportion, massing, refinement and use of modern materials and technology – a stylistic marker of the modernist movement.
Palmer & Krisel's building design and site plan created a "built-environment" that attempted to combine the best of city and rural life in a utopian environment.
At the time, Sandpiper was advertised as "a new concept in carefree desert living" where "each Sandpiper apartment is cleverly arranged around a pool and garden area amid an oasis of tropical landscaping."
Sandpiper unapologetically catered to the aspiring upper middle class, so that the feeling of the buildings had to exude urbanity but in a more informal resort setting.  Homeowners were promised a "garden apartment with maid, linen and other resort hotel services as your fingertips!"
The late 1950s were a sophisticated, optimistic and open time, a feeling still expressed by Sandpiper Circles 11 and 12's design.  The buildings and site still retain a high degree of integrity and continues its association with the modernism movement that has made a significant contribution to the community.
Pamela Bieri