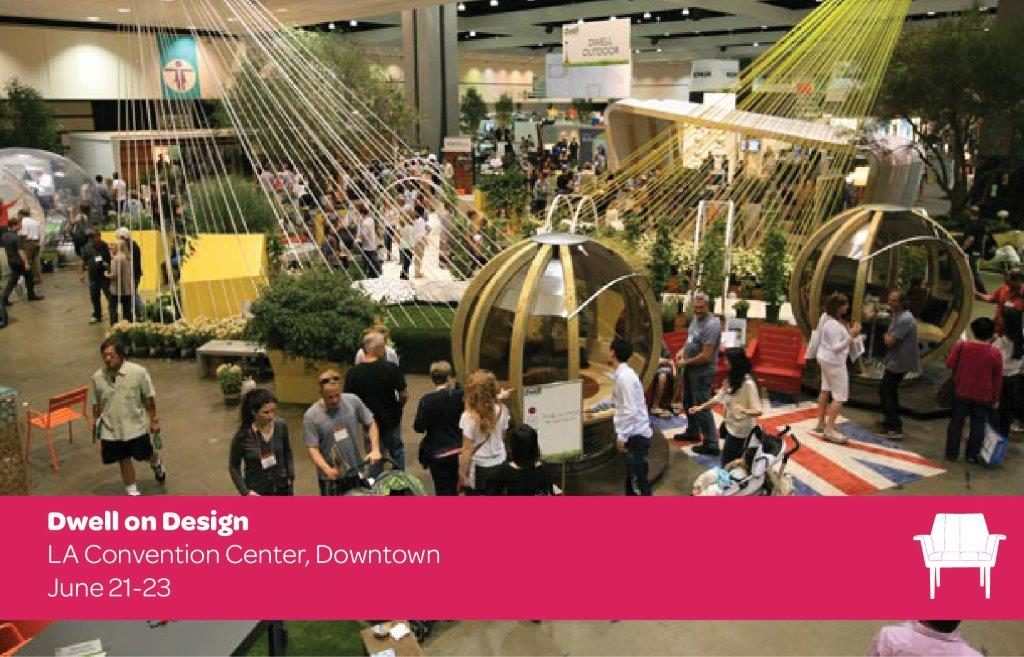 Now underway through June 30 (2013), the Los Angeles Design Festival is an annual series of design events staged around greater Los Angeles that celebrates how design in — all its disciplines — impacts our quality of life.
A plethora of events are held from the Los Angeles Convention Center, home tours and skyline walks  to small design shops, produced by organizations and companies that have a point of view on design and its role in the LA environs and culture.  The Festival encompasses Los Angeles, Orange, San Bernardino, Riverside and Ventura counties.  Major sponsors and partners include Dwell on Design, The Lincoln Mercury Company, JC Penney, and the American Society of Interior Designers.
Some of the exciting adventures and events are the Modern Skyline Walking Tour, June 15-29 from Pershing Square; the DMI Design Thinking Conference/Santa Monica, June 17-19, at the Fairmont Miramar Hotel; the IdeaFest LA, June 19, and the ASID @ Dwell on Design, June 20-23 at the LA Convention Center; and the FS 13: Eames House, Getty Villa and Modernica Factory tour, June 21.
Celebrate Color with Marimekko and Dwell, June 20; and find out who's the top restaurant at the 2013 AIA/LA Restaurant Design Awards, June 22, also at the LA Convention Center.
Dwell's popular home tours – eastside and downtown, June 22, and canyons and valley, June 23 — are a must-do for anyone interested in Modern home design.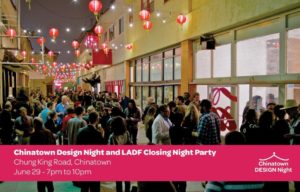 Chinatown Design Night, June 29, and LA Downtown Modernism, June 30, will give an in-depth perspective on Los Angeles' multi-cultural heritage.
For details on events and tickets, visit www.ladesignfestival.org
The Los Angeles Design Festival is an umbrella brand over the various these events for marketing and trademark efforts.  Currently seeking a 501 (c) 3 or non-profit status, the festival has an advisory board and committees comprising leading curators, critics, teachers, designers and media who represent a diverse array of design disciplines.  All share an appreciation for good design and its creative impact.
After you have enjoyed the wide variety of design events and home tours in Los Angeles, see how Modern Design continues to impact the quality of life in the California desert.
Pamela Bieri