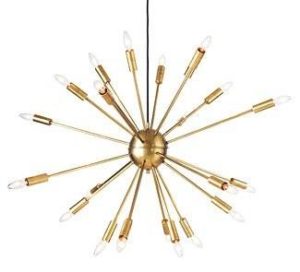 Palm Springs is synonymous with Mid Century Modern architecture, an era that emerged in the post-war 1950s through the 1970s. A revival of modernism gained momentum in Southern California and has grown around the world for more than a decade.
It began in Palm Springs in 1992 when investment manager Brent Harris and his wife Beth, an architectural historian, bought Richard Neutra's Kauffman House with the intention of restoring the historic house to its original design.
However, finding original or replacement sources for paint, cabinetry, fixtures, sheet metal and stone was a challenge, as were finding furnishings later on.
The Harrises hired Marmol Radziner + Associates to restore the house. The team went to such lengths as purchasing a metal crimping machine to reproduce the sheet-metal fascia that lined the roof and even re-opening a long-closed section of a Utah quarry to mine matching stone to replace what had been removed or damaged.
The restoration was critically acclaimed. Sourcing original products and materials helped create a new niche and demand for mid-century homes, fixtures and furnishings.  The project launched more than a resurrection of one important house: It launched the revival of an era.
Palm Springs' Uptown Design District, a stretch of shops and galleries along North Palm Canyon Drive, has become a primary resource for authentic Mid-Century Modern designer chairs, tables, credenzas, couches, and outdoor furniture, as well as lighting, art and sculpture, housewares and even hardware, wallpaper, and building materials.
Many of the era's great architects also designed home furnishings and products — chairs and couches by Ludwig Mies van der Rohe; armchairs, sofas and tables by Le Corbusier are among them.
Modernist product and interior designers — such as Charles and Ray Eames, Milo Baughman, Verner Panton, Arne Jacobsen, Frank Gehry, Herman Miller, Noguchi and many others — have created innovative furnishings, housewares and artwork that have found their way to Palm Springs' design and estate stores.   A treasure trove of retro, modern and new furnishings are waiting discovery.
Here are some top resources:
Design Within Reach
840 North Palm Canyon    (760) 322-8750  www.dwr.com
DWR features furnishings by some of the world's most important architects and designers including Le Corbusier, Mies Van Der Rohe, Charles and Ray Eames, Isamu Noguchi, Eero Saarinen, as well as contemporary designers such as Christopher Farr, Yves Behar and Nathan Yong.
The Palm Springs location is both a design studio and a "cult classic" warehouse outlet.  Customers can "test-drive" an assortment of modern living, dining, bedroom, outdoor and workspace options, as well as lighting and rugs, all available to order.  The outlet offers an assortment of returned and discontinued merchandise that changes constantly.
Organic Shapes
System 1-2-3- lounge chairs by Verner Panton, who developed the series in 1973, have since been rescued from the Panton estate archives and brought back into production.
Of his furniture, the late designer said, "I want to design furniture that grows up out of the floor; to turn the furniture into something organic, which never has four legs."
Pushing materials to their limits was a passion of this Danish architect and designer, who always approached design challenges in unconventional ways, according to DWR's website.
This cantilevered chair delivers slightly springy, pleasing support and a gentle waterfall edge behind your knees. Each chair comes with a certificate of authenticity, and Panton's signature is stamped into the base. Licensed manufacture by Verpan Aps. Produced under license from the Verner Panton Estate, Basel, Switzerland. Made in Denmark.
Space Age Styles
In 1957, The Soviet Union launched the world's first man-made object to orbit the earth. The satellite was about the size of a beach ball, had whisker-like long antennas extending from one side, and each of its 1440 elliptical orbits around the Earth took about 98 minutes.
Its launch marked the start of the Space Age, led directly to the creation of National Aeronautics and Space Administration (NASA), and kicked off a worldwide fascination with space travel. It also inspired a design aesthetic based on these rocket-propelled devices, which brought new shapes to furniture, lighting and other household items.
While not constructed of hermetically sealed aluminum-magnesium-titanium, as the Soviets' satellite was, the new Satellite Chandelier with 24 antennae arms captures the spirit and design ethos of the time.
Molded shapes and butterflies
George Nelson was the director of design at Herman Miller, Inc. from 1946 to 1972. His influence over those three decades is what made Herman Miller what it is today. Not only did Nelson recruit Charles and Ray Eames and Isamu Noguchi, but he also created a portfolio of work without which the history of modern design would be incomplete.
To honor this legacy, Michigan-based Herman Miller is re-issuing Nelson's 1961 molded-top Tray Table (1961/2011) with a special design inspired by Nelson's Flock of Butterflies clock. Forming the sunburst are hand-selected veneers of walnut and santos palisander wood inlaid into white ash.
A La Mod-Mid-Century Shop   
768 N. Palm Canyon Drive   (760) 327-0707   www.alamod768.com
Formerly known as Palm Springs Consignment, a La Mod is a new name and location offering mid-century furniture, artwork and accessory items.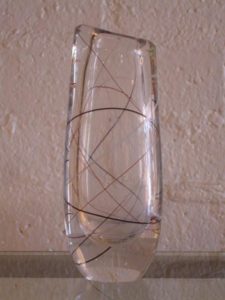 Owners are Miguel Linares, an architect who grew up in the desert and  has a passion for Modern; and  James Claude, who grew up in Victorville where he opened his first store, the 2×4 Toy Box, at the ripe age of 15.  In 1996 he opened what became a La Mod Mid-Century Modern and teamed with Linares in 1997.
With a eye for good design, Linares and Claude are always on the lookout for new items for the store, such as this glass vase by Vicke Linstrand for KOSTA.
Trina Turk Residential – Home Furnishings & Accessories
895 North Palm Canyon Drive    (760) 416-2856   www.trinaturk.com
Trina Turk has drawn constant inspiration from the poolside-cocktail-party lifestyle of the desert, so it was fitting that the first Trina Turk boutique opened in March 2002 in Palm Springs in a modernist building designed by Albert Frey.  In May, 2008, Trina Turk Residential opened next door to the original boutique.
You'll find new mid-century modern style furniture: sofas, chairs, side tables, plus planters and accent pillows designed with bright, bold patterns for which Trina Turk is known.
Galleria Shops    457 North Palm Canyon  (760) 323-4576
The Galleria is an open-air window-shopping style vintage Palm Springs building that contains several shops the cover a range of mid century style design.
Proprietor Jim Gaudineer's hand-selected art and accessories are from Mid-Century masters and well as talented unknowns.  The well-edited store goes well "beyond Eames," and strives for high-end vintage midcentury modern with 60 percent new items.
Modern Way  745 North Palm Canyon  (760) 320-5455   www.psmodernway.com
One of the first Palm Springs Mid-Century Modern shops in business for over 10 years, Modern Way specializes in unique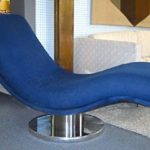 and high quality vintage 70s modern furniture, retro outdoor patio furniture, loungers, tables, artwork, rugs, Lucite furniture, dining tables, sofas and rare "mod" items.
This Milo Baughman blue chaise lounge is one of many famouns-name designer pieces that may be found at Modern Way.
Illusions Interiors  
803 North Palm Canyon   (760) 325-0300  www.interiorillusionshome.com
Chic, sexy and sophisticated, Illusions Interiors offers a complete line of Calvin Klein home designs as well as furnishings from other talented designers.  From seating, dining, tables, and bedroom furnishings to lighting, media shelving, and outdoor environments, Illusions Interiors offers high end quality and service.
Interior Designer Shane Elmore, who recently closed his Asylum design store on North Palm Canyon, has joined Illusions offering full design consultation, space planning, custom and ready-made furniture.
Pamela Bieri