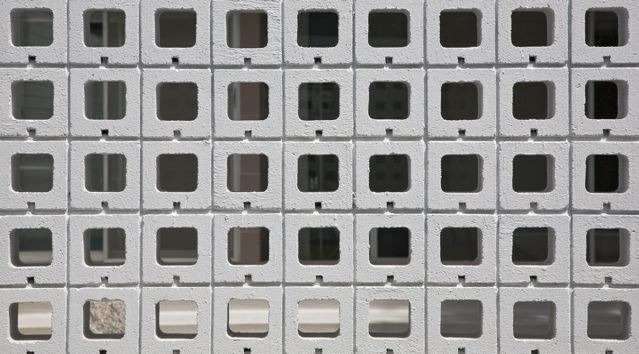 What is Mid-Century Modern?
Mid-Century modern is an architectural, interior and product design form that generally describes mid-20th century development in modern design, architecture and urban development from roughly 1933 to the late 1960s (www.en.wikipedia.org/wiki/Mid-century-modern).
The term, coined by Cara Greenberg for her book, Mid-Century Modern: Furniture of the 1950s, published in 1983 by Random House, is now recognized by scholars and museums worldwide as a significant design movement.
What is Modernism?
Before World War II, architecture and furniture styles emphasized hand craftsmanship — ornate detail and traditional materials like dark, heavy woods.  However, decades earlier, the visual arts, painting and sculpture had already been influenced  by a movement called "modernism" with a visual emphasis on clean lines, contrast, elevation and innovative style and form.
French Impressionists, such as Matisse, Picasso, and symbolists in literature, Ezra Pound, T.S. Elliott, were among the early modernist artists and writers.
Modernism "questions the axioms of the previous age," and is a cultural movement of changes in Western society beginning in the late 19th and early 20th centuries.  It reflects  a trend of thought that human beings can create, improve and reshape the environment through practical experimentation, scientific knowledge and technology.   Along with new artistic and philosophical trends, social, political and economic were forces at work – industrialization (en.Wikipedia.org//wiki/Modernism).
Post War Life Style
After WWII, modernism began to influence lifestyle-related arts forms such as architecture, product and furniture design.  Mid-century modern furniture styles began to be lightweight, affordable, clean-lined,  visually simple, and made new materials such as steel and acrylic. (http://blog.antiques.com/2010/08/24/what-is-mid-century-modern)
Suburban living and economic prosperity began to expand during this time, and with that, the demand for mass produced, affordable housing and furniture that offered both beauty and function.   Americans seemed to move beyond painful memories of the war and focus on innovation and the future, according to  What is Mid-Century Modern? in Antiques.com, The Magazine.
In her book, Greenberg writes, " The early 1950s was not the first time modern furniture had been offered to the American public, but it was the first time they lined up around the block to buy it.  But it they did with cold card cash of postwar prosperity, driven by a sudden voracious hunger for curves that were swoopy, parabolic, amoeboid; lines that were long and low; ornament that was absent; materials that, until recently, had been found only in aircraft factories."
War-inspired advances in the aircraft industry made new manufacturing techniques and materials possible for this new lifestyle.
Modernist Architecture
Modernist architecture emphasizes function. (architecture.about.com/od/20thcenturytrends).  Consequently, any ornamentation is derived from the structure and theme of the building.
Although few "modern" buildings were built before WWII, postwar Modernist architecture became the pre-eminent style for schools, institutional and commercial buildings.  The most commonly used materials are glass for the facade, steel for exterior support, and concrete for the floors and interior support.  Floor plans are functional and logical.  The skyscraper became an icon of modern urban development, and symbol of success and wealth.
Modernism Visionaries and Evolution
Some see the evolution of Modern architecture as a social matter, developed as a result of social and political revolutions:  The Bauhaus movement in Germany that called for a "rational" social housing for the workers, is a primary example.
Bauhaus architects rejected "bourgeois" details such as cornices, eaves and decorative details.  They wanted to use principles of Classical architecture in their most pure form, without ornamentation of any kind.  Bauhaus buildings have flat roofs, smooth facades and cubic shapes.  The Bauhaus school disbanded when the Nazis rose to power; Walter Gropius, Ludwig Mies van der Rohe and other Bauhaus leaders migrated to the United States. (arcitecture.about.com/od/20thcenturytrends)
In her Mid-Century Modern book, Greenberg writes, "The Bauhaus visionaries Ludwig Mies van der Rohe and Marcel Breuen and Swiss-born Charles Edouard Jeanneret (Le Corbusier) had outline in the 1920s and '30s with astonishing prescience, the forms Fifties furniture was to follow."
Some see Modern architecture as primarily driven by technological and engineering developments: The availability of new building materials such as concrete, iron, steel and glass drove the invention of new building techniques as part of the Industrial Revolution.
Others regard Modernism as a matter of taste, a reaction against the ornate and excessive Victorian Era and Edwardian Art Nouveau.
Architects in the International and Bauhaus style preferred simple, unornamented buildings.  While Bauhaus architecture had been concerned with social aspects of design, America's International Style became a symbol of Capitalism.  The International Style is the favored architecture for office buildings and found in upscale custom homes.
The name came from the book, The International Style, by historian and critic Henry-Russell Hitchcock and architect Philip Johnson, published in 1932 in conjunction with an exhibition at the Museum of Modern Art in New York (architecture.about.com/od/20thcenturytrends).
Mid-Century Architecture was further developed by Frank Lloyd Wright's principles of organic architecture combined with elements of the International and Bauhaus movements, although less formal.
Desert Modernism
By the mid-20th Century, many variations of the International Style had evolved.  In southern California and the American southwest, architects adapted the International Style to the warm climate and arid terrain, creating an elegant yet informal style known as California or Desert Modernism (architecture.about.com/od/20thcenturytrends).
Clean lines, affordable materials, and economical engineering targeted the needs of the average American family.  Desert Modern residences tend to be on a more human scale, accessible, using organic shapes, and playful, democratic designs.
The style emphasizes open floor-plans, ample windows to bring the outdoors in, and the post-and-beam design that eliminates bulky support walls in favor of walls made of glass, which seems to dissolve the inorganic "box" into the background.
Palm Springs arguably has the largest concentration of Mid-Century Modern architecture in the world (www.visitpalmsprings.com./page/desert-modernism/8185).
By chance and opportunity, pioneer builders and architects such as Joseph Eichler (www.eichlernetwork.com), Richard Neutra (www.neutra.org) , Albert Frey (www.psmodcom.com), the Alexanders (www.pspreservationfoundation.org), Don Wexler (www.moderndeserthome.com), John Lautner (www.johnlautner.org),  A. Quincy Jones (www.aquincyjones.com), William Cody (www.psmodcom.com), and many others bought Mid-Century Modern architecture to public buildings, custom homes and subdivisions in the Palm Springs area.
Among the notables are the Palm Springs International Airport, Larson Justice Center, and Merrill Lynch Building in Palm Springs by Donald Wexler (see blog: "A Closer Look at Palm Springs Modern Architect Donald Wexler");  the Aerial Tramway Station, Tramway Valley Gas Station and Palm Springs City Hall by Albert Frey (www.moderndeserthome);  Ambassador Walter  Annenberg's "Sunnylands" Estate by A. Quincy Jones (en.wikipedia/wiki/A_Quincy_Jones); the famed Elrod House by John Lautner (see our blog  "Architect John Lautner's Elrod House Now On the Market" ), and the iconic Kaufmann House by Richard Neutra (see our blog "The Landmark Kaufmann House Still Makes News").
Pamela Bieri